Why does my cat have a swollen lip?  If you're asking this question, you're understandably concerned about your precious kitty.  We love our cats like family, and when something isn't right, we want to quickly help them get back to their normal and healthy selves.  So, what causes a cat swollen lip, and what should you do about it?  Continue reading, and I'll share some of the most common causes for a cat swollen lip, as well as how to treat cat swollen lip.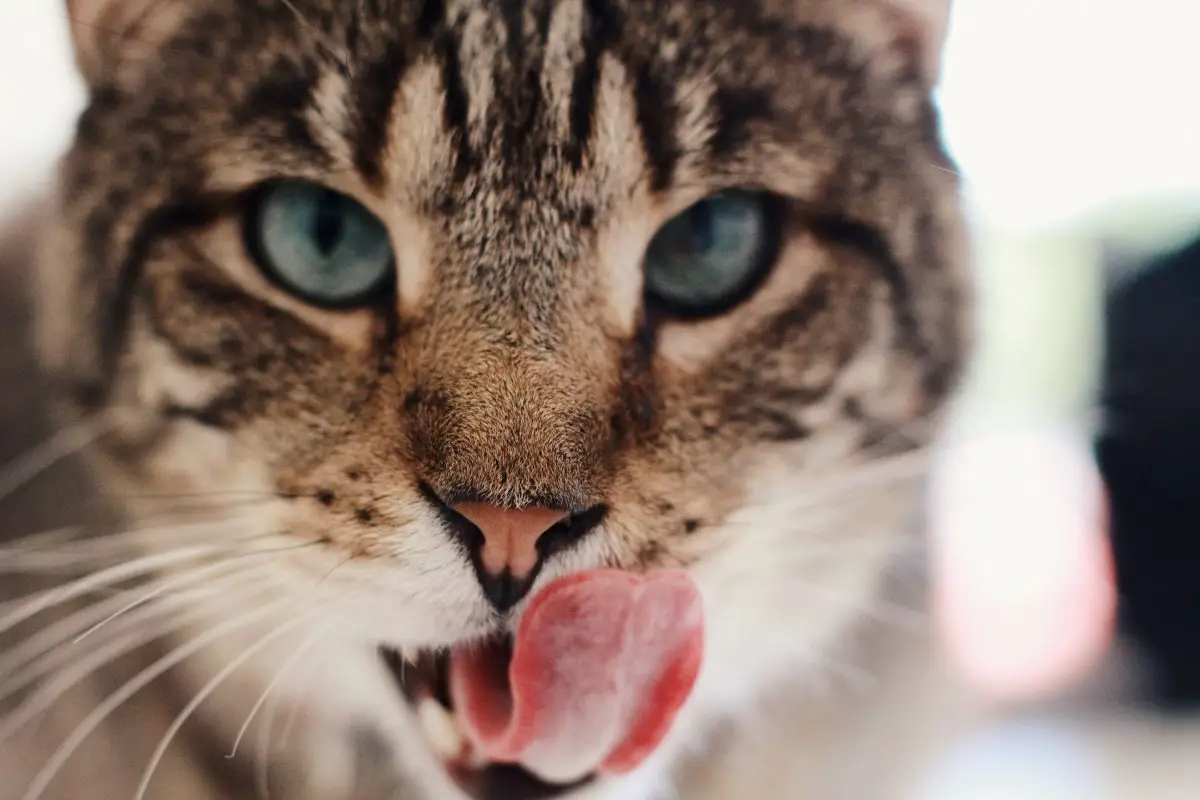 Altri sintomi sono spesso presenti con un labbro gonfio nei gatti
Molte volte, quando un gatto ha un labbro gonfio, possono essere presenti anche altri sintomi. Cercare questi altri sintomi può aiutarti a dare un quadro completo al veterinario. Alcuni altri sintomi da cercare includono:
Croste e piaghe
Gengive rosse
Che trasuda
Sanguinamento
Sbavando
Masse o crescite
La perdita di capelli
Cattivo odore in bocca
Prurito al viso o alla bocca
ulcere
Conati di vomito
Appetito ridotto
Scuotere la testa
Strofinare le zampe sul viso
Mento allargato
Cause di labbra gonfie nei gatti
What does swollen bottom lip on a cat mean?  If you're curious why your cat's lip is swollen, unfortunately, there isn't one simple answer.  There are actually a number of possible reasons why a cat has a swollen lip.  I've laid out these potential reasons in the next few sections.
Granuloma eosinofilo (EGC)
Granuloma eosinofilo, or EGC, is one of the potential reasons your cat's lip is swollen.  This condition, which may also be referred to as feline indolent ulcer or rodent ulcer, is caused by an allergic reaction.  The allergic reaction activates the eosinophils, a special type of white blood cell.  When activated, the eosinophils migrate to the area that was affected by the allergic reaction to try to fend off the reaction.  
Tutte le cellule che si concentrano nella stessa area possono causare gonfiore. Se vedi macchie bianche sulle labbra gonfie di gatto, potrebbe essere EGC.  
L'allergia alle pulci del labbro gonfio del gatto EGC è una possibile causa. Se un gatto è allergico al morso delle pulci, può attivare gli eosinofili e causare gonfiore. Alcune altre potenziali cause di reazioni allergiche che possono causare EGC includono:
Allergie alimentari
Ipersensibilità alle punture di zanzara
Polline (atopia)
Contatto da un allergene (spesso un piatto di cibo)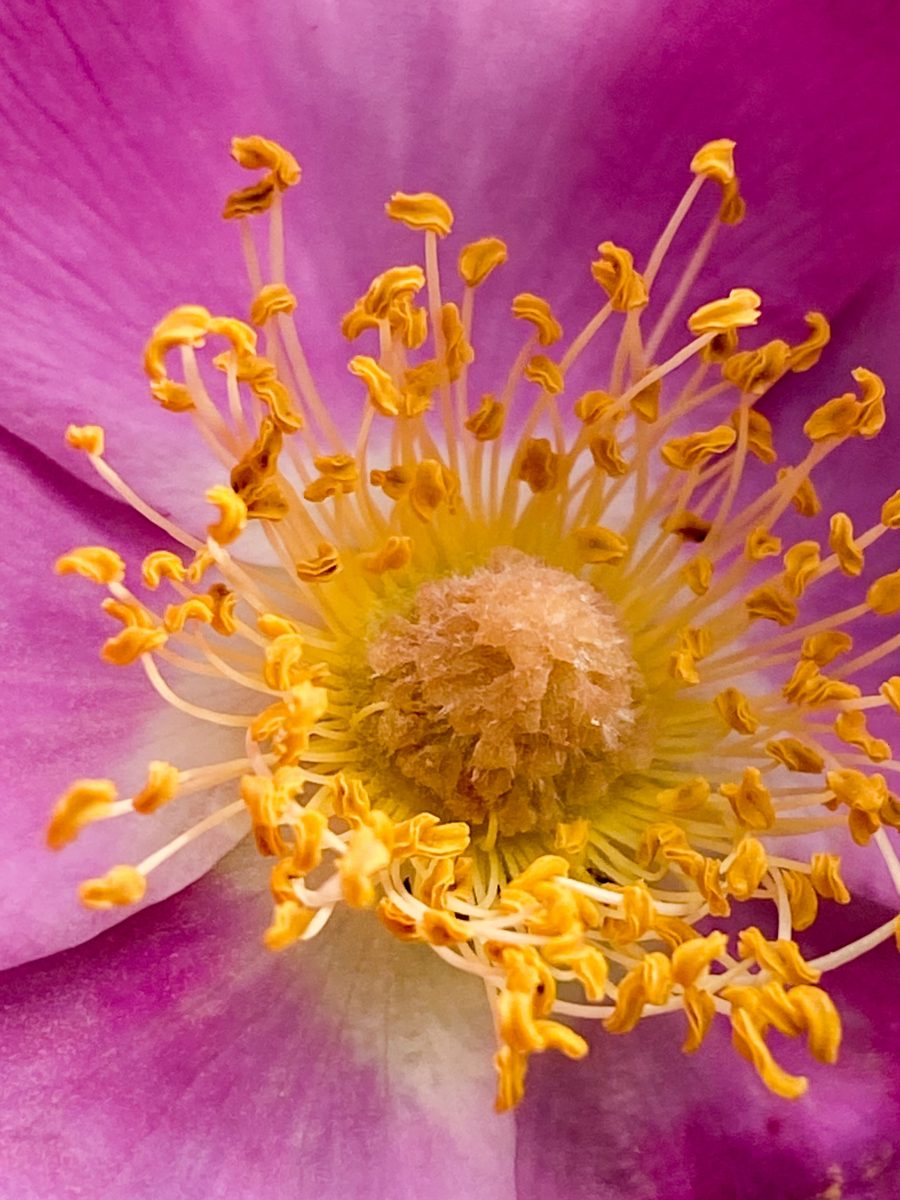 Allergie
For a cat sneezing and swollen lip, it could be caused by allergies.  Some cats are allergic to dust, pollen, food, and other items in their environment.  These allergens don't always result in EGC, but they may still cause your cat's lip to swell.  Some other allergy symptoms to look out for include sneezing, coughing, wheezing, rashes, red eyes, leccando le labbra, e un naso che cola.
Pemfigo
Pemfigo potrebbe anche essere la causa dietro un labbro inferiore gonfio di gatto. Questa malattia provoca la distruzione delle connessioni delle cellule della pelle. Una volta distrutte queste connessioni, può causare gonfiore, croste, pustole.  
With Pemphigus, you may notice these symptoms around the lip, but you might also notice them on other areas of your cat's body as well.  Your vet will need to perform a skin biopsy to diagnose pemphigus.
Acari Demodex
If you're asking, "why does my cat have a swollen bottom lip," Acari Demodex may be to blame.  Demodex mites can live on a cat's skin and within their hair follicles.  While Demodex mites can often live on a cat without causing any real issues, they do cause issues sometimes.  Demodex mites may cause scabs, hair loss, or swelling.  In most cases, the swelling that results from Demodex mites will be relatively mild.
Malattia dentale
Dental diseases, such as periodontal disease and tooth resorption, may also cause lip swelling.  Both of these conditions can cause inflammation on the gums.  However, in some more severe cases, the inflammation may be severe enough that it causes the cat's lips to swell.
If your cat has dental disease, the vet will need to perform a teeth cleaning.  They will also need to remove any abscessed teeth.  Dental cleanings for cats require anesthesia.  However, you shouldn't be too concerned since anesthesia is commonly used by veterinarians and they'll be monitoring your cat the whole time to keep her safe.
Guarda questo video per identificare alcuni altri sintomi della malattia dentale nei gatti.
Infezioni della pelle
A skin infection can also be the underlying cause for a cat's swollen lip.  One common type of skin infection is a bacterial infection.  Bacterial infections, like Staphylococcus, more commonly occur with outdoor cats. This is due tot he fact that bacterial infects are often cause by trauma or a wound.
Fungal skin infections may also cause a cat's lip to swell.  Ringworm and other types of fungal infections can also cause a cat to lose hair and have red or crusty skin.
Lesione
Why does my cat's mouth look swollen?  If your cat fell recently, they could have injured their mouth.  If this is the case, their teeth and/or mouth interior may also have injuries that require treatment from their veterinarian.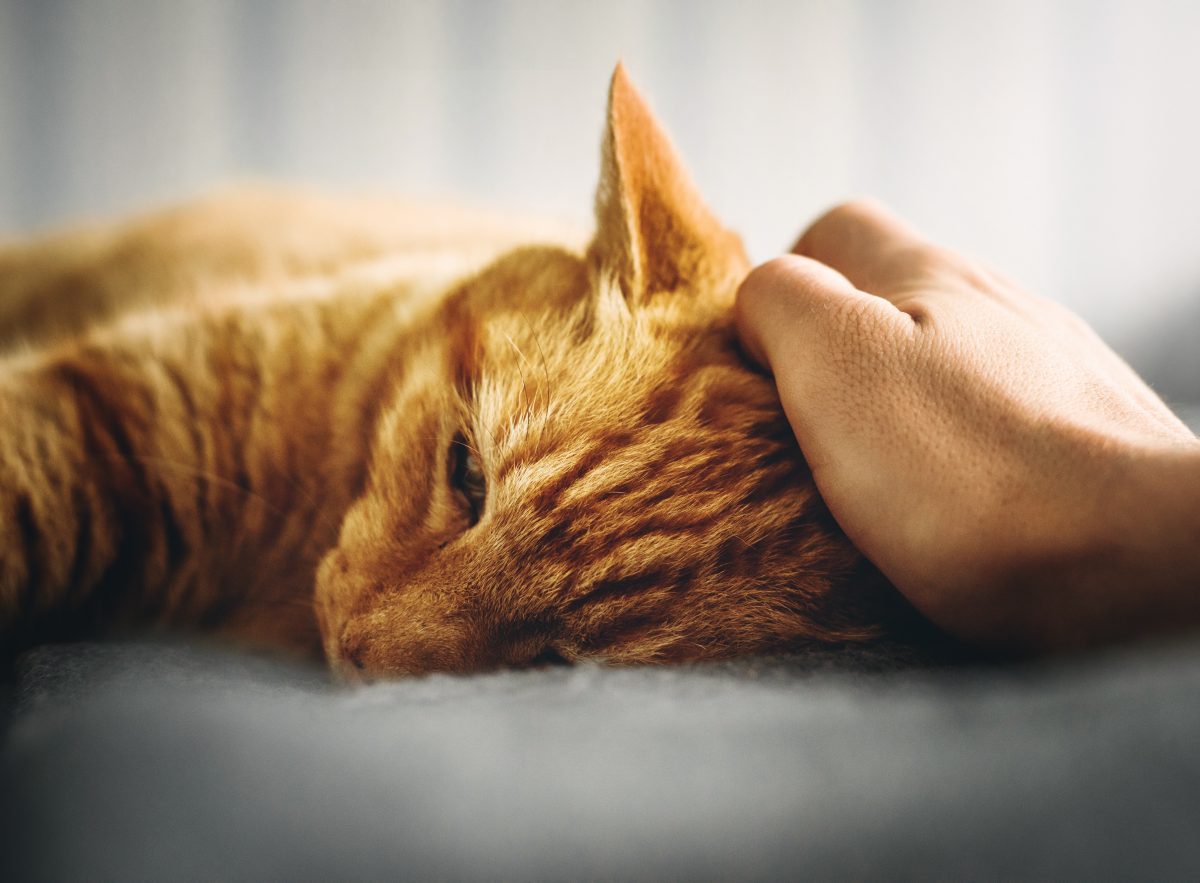 Tumori orali
Notate il labbro superiore gonfio di gatto da un lato? Potrebbe essere un tumore orale. Alcuni dei diversi tipi di tumori orali che possono interessare la cavità orale di un gatto includono il melanoma maligno, il fibrosarcoma e il carcinoma a cellule squamose. Se il tuo gatto ha uno di questi tumori, potrebbe sembrare che il suo labbro sia gonfio.
Il veterinario dovrà eseguire una biopsia sul tumore per determinare se è canceroso o benigno.
Tumori della pelle
If you're asking, "what is this lump on my cats lip," it could be a skin tumor.  Sometimes skin cancer begins on the areas around a cat's mouth, which can make it look like their lip is swollen.  If you suspect your cat has a tumor, you will want to bring them to the vet as soon as possible.
tossine
Alcune piante d'appartamento sono tossiche per i gatti. Ad esempio, se a il gatto mastica Pothos Scindapsus, può far gonfiare la bocca e le labbra. Pothos può anche causare gonfiore nel tratto gastrointestinale, che ovviamente potrebbe essere molto grave per il tuo gatto. Se ti piace avere piante in casa, assicurati di scegliere quelle sicure per i gatti.
Se ti piacciono le piante d'appartamento, questo video può aiutarti a scegliere opzioni compatibili con i felini.
Acne al mento
Why is my cats bottom lip swollen?  The culprit may be chin acne.  Chin acne occurs with the follicles on the cat's chine get clogged and become inflamed.  Chin acne is often easy to spot; it causes the skin on the area around the chin to look red, can make a cat's fur look dirty, and often includes visible blackheads.  In most cases, chin acne is the result of an allergy.
Determining the Cause of Your Cat's Swollen Lip
Before thinking about cat swollen lip home remedy ideas, it is important to first determine the cause of your cat's swollen lip.  Your cat's vet is the best resource to help you with this.  They'll also be able to help recommend the best treatment options based on the exact cause of the swelling.
Tuttavia, prima di correre dal veterinario, considera se ci sono altri sintomi che hai notato. Dare al veterinario un quadro completo di ciò che sta accadendo renderà più facile per lui o lei diagnosticare il problema.
A seconda di ciò che il tuo veterinario nota durante il controllo, può eseguire una serie di test sul tuo gatto o sulle sue labbra. Questi test possono includere:
Cultura batterica
Cultura fungina
Raschiamento della pelle
Biopsia
Radiografie
Test allergici
Analisi del sangue
Prova alimentare 
Prova farmacologica
Treating a Cat's Swollen Lip
My cat has a swollen lip what can I do?  As I just mentioned, the best treatment for your cat's swollen lip will depend on the underlying cause of the swelling.  Your cat's vet can help you diagnose the problem and will recommend an appropriate treatment.
Ecco alcune possibili opzioni di trattamento che possono consigliare per alcune delle cause più comuni di gonfiore:
Infezioni dentali: pulizia dei denti, estrazioni dei denti secondo necessità, antibiotici  
Tumore: biopsie, rimozione, radiazioni
Allergie o EGC: trattamento con steroidi, trattamento delle pulci, passaggio a un nuovo alimento
Acne al mento: pulire la pelle, lavare i follicoli con perossido di benzoile, trattamenti simili a quelli per le allergie
Acari Demodex: farmaco per il trattamento degli acari spot-on
Cat Swollen Lip: Closing Words
Noticing that your cat has a swollen lip can lead to a lot of worry and concern.  Hopefully I've helped you identify some of the possible causes for the swelling.  Remember, your cat's vet can help you get to the root of the problem and recommend the specific treatment necessary to get your cat back to their normal and happy self.
FAQ
Un labbro gonfio andrà via da solo?
Swollen lips may or may not go away on their own.  It will all depend on the underlying cause of the swelling.  If your cat has a swollen lip that doesn't resolve itself quickly, you should schedule an appointment with the vet to determine the cause of the swelling.