It usually starts off endearing and sweet. Your dog loves you so much that they would rather follow you from room to room instead of doing anything else. But when you feel them start to get under your feet and breathe down your neck when you just want some time for yourself, it can quickly turn into an annoyance. 
As nice as it is to be the center of your dog's universe, it's just as nice to see them satisfied with spending some time by themselves. They should be snoozing away on the couch instead of constantly worrying where you are and where you might be going. 
There are lots of reasons why your dog is following you around. Luckily most of these reasons can be solved with training and lifestyle changes that you can easily apply as soon as you click off of this article.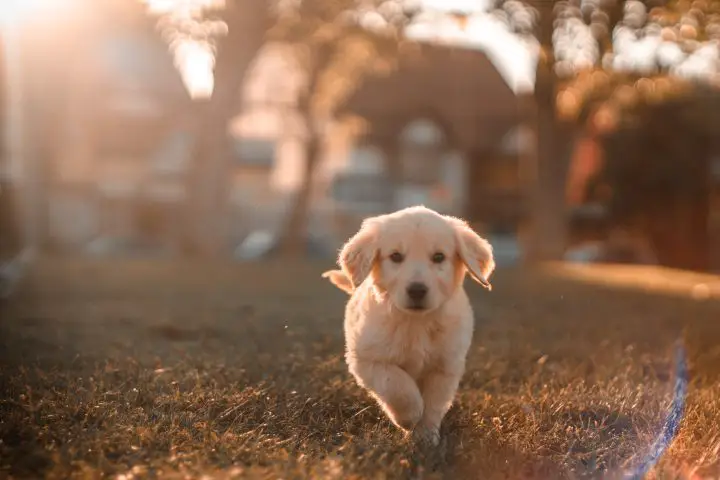 Indice
Motivi per cui il tuo cane ti sta seguendo
Genetica
Molti i cani si legano a una persona più del resto della famiglia, che di solito è la persona che fornisce più spesso le passeggiate alimentari, l'allenamento e il tempo libero.
I cani sono nostri compagni da almeno 15.000 anni fa when we earned their trust by feeding them and offering affection and shelter. This turned into a relationship that was mutually beneficial. 
Alcuni cani sono conosciuti come cani "velcro". che di solito sono cani da compagnia come il papillon, il chihuahua e Shih Tzu.
Come suggerisce il nome, cani da compagnia were bred to accompany their owner wherever they went. They'd often sit on their laps, so it only makes sense that they would do what their genetics were telling them to do which is to follow you around. 
Other breeds such as border collies were bred to herd sheep by watching their owners closely for hand signals and verbal cues. Which is why they also tend to follow their owners around. 
However, this is not to say that because the dog happens to be of a certain breed, they will all behave the same. It fully depends on the dog, but the breed can still play a big part in how they behave. 
Un cucciolo vorrà naturalmente seguirti per i primi mesi della sua vita. Ti vedono come una figura genitoriale che li aiuterà a navigare nel nuovo spaventoso mondo.
Quando raggiungono circa i sei mesi di età, però, il cucciolo - che ora è come un adolescente - vorrà esplorare di più le cose da solo e spingersi oltre i limiti.
Quindi, se hai un cucciolo a cui piace tenerti d'occhio, non preoccuparti troppo perché è proprio quello che fanno finché non acquisiscono un po' di fiducia.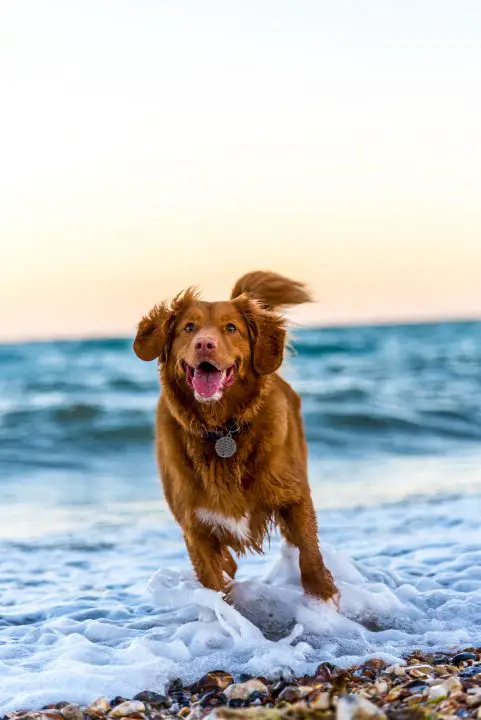 Ansia da separazione
Purtroppo, indipendentemente dalla razza, alcuni cani soffrono di ansia da separazione. Infatti, circa 40% di cani ne soffrono even some of them don't show physical signs. 
È una condizione psicologica che fa provare molta ansia ai cani quando vengono lasciati soli o quando la persona a cui si sono affezionati se ne va.
The dog panics with the experience of being alone. They think that they are vulnerable or have been abandoned, which may sound silly to us. But it's a very real fear that they face every time you walk out of the door. 
Possono essere necessari solo cinque secondi per i cani con grave ansia da separazione per mostrare sintomi come ululare, abbaiare, andare in bagno ed essere distruttivi.
Il tuo cane non deve avere un caso grave per sentire il bisogno di seguirti in giro. 
Separation anxiety can be caused by multiple things, such as never being left alone when they were growing up. They don't know how to handle it when it does happen. Other reasons may also be being surrendered and rehomed, and moving house, just to name a few. 
Fortunatamente, puoi trattare questa condizione. Ma a seconda della gravità, può richiedere molto tempo e deve essere sviluppato poco a poco. Il tuo cane non supererà improvvisamente la sua ansia durante la notte, quindi abbi pazienza con loro. E qualunque cosa tu faccia, non rimproverarli for having a meltdown as this will only make things worse. 
Se il tuo cane ha un caso lieve, puoi iniziare lasciandolo solo per un paio di minuti prima di rientrare. Ma ogni volta che rientri non dare loro storie. Ignorali semplicemente finché non si saranno completamente calmati. Quindi puoi gentilmente dare loro un colpo.
Make sure to set them up for success. Only leave them alone for intervals that you know they can cope with, to begin with. 
Only come back when they stop barking. If you don't, they will think that you came back because they barked. Therefore they will rely on it every time, which can result in a lot of noise complaints. 
Se hai un cane che ha un caso grave, è meglio ottenere l'aiuto di un addestratore di cani professionista. Saranno in grado di adattare l'addestramento per soddisfare le esigenze individuali del tuo cane.
They will also help you stay motivated in training. A lot of owners of dogs who have this condition give up because the dog isn't progressing fast enough.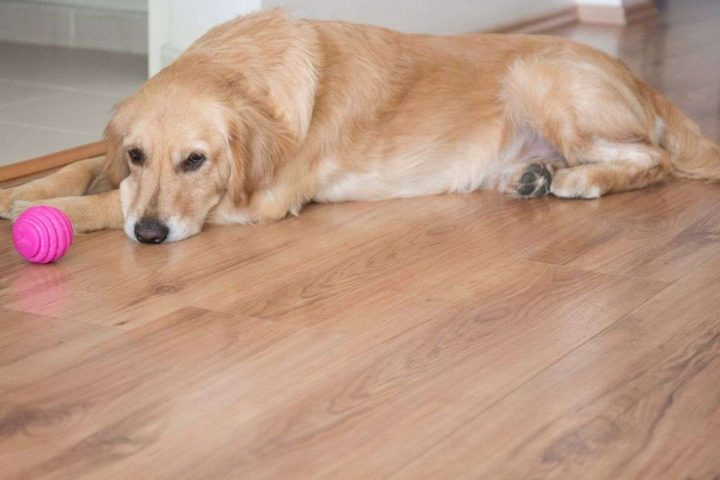 La noia
Un altro motivo è che il tuo cane è annoiato e l'unica cosa che ha un vago interesse è seguirti di stanza in stanza, aspettando che tu faccia qualcosa di eccitante.
Your dog can be bored because they aren't getting enough physical exercise or mental stimulation. Luckily, this has a very easy fix if you have the time and energy. 
Per evitare che il tuo cane si annoi, inizia assicurandoti di soddisfare le sue esigenze di esercizio quotidiano raccomandate. Questo può variare da 30 minuti a 3 ore a seconda della razza e dei livelli di energia.
Instead of doing one big walk, you can break it down into two smaller ones that still make up the same time. But it breaks it up and makes your dog's day more exciting. 
Also, try to alternate the walks that you go on to keep it exciting. If there are good smells around and bushes to rummage in, it is also mentally stimulating as well as physical for your dog. This kills two birds with one stone. 
Altri modi per stimolare mentalmente il tuo cane sono quello di tenere il passo con il suo addestramento e insegnargli trucchi regolarmente. Puoi anche procurar loro giocattoli puzzle e giocare a nascondino per consumarli. 
Ricorda, un cane stanco è un cane felice!
Vogliono qualcosa da te
I cani si rivolgono a noi per molte cose come cibo, passeggiate e attenzioni, solo per citarne alcune.
You may be accidentally reinforcing this behavior by providing them with what they want when they follow you. Even if it's just saying something to them or patting them on the head. It may not seem like much to you but it's a big reward to them. 
Puoi provare a ridurre questo comportamento ignorandoli finché non si sistemano. Ma questo probabilmente richiederà un po' di tempo per molti cani.
Despite this, if it's nearing dinner time and your dog has started to follow you, it's just because they're looking for dinner. They will usually leave you alone once you've fed them. This can also be applied to walk time. 
Stanno cercando di dirti qualcosa
Ovviamente, i cani non possono parlare la nostra lingua. Quindi dobbiamo incontrarli a metà strada e provare a leggere il loro linguaggio del corpo (come decifrare le loro posizioni sedute).
Potrebbero provare a dirti qualcosa, specialmente quando improvvisamente iniziano a seguirti. Questo può essere un'indicazione che non si sente bene e sta cercando aiuto da te.
Potrebbero anche provare a dirti qualcosa su di te. È stato dimostrato che alcuni cani possono rilevare i cambiamenti nel tuo corpo che possono essere segni di problemi medici di cui non sei ancora a conoscenza.
Oltre a questo, potrebbe essere solo che stanno cercando di dirti che devono uscire. O che hanno accidentalmente rovesciato la loro ciotola dell'acqua. È meglio non saltare alle conclusioni.
Per vedere se è qualcosa di ambientale, prova a seguirli e vedi se ti portano da qualche parte. Non è solo qualcosa che fanno i cani nei film. Sono noti per portare le persone a relitti e bambini persi!
Perché il mio cane mi segue ovunque? - Un sommario
As you can see, it can be down to numerous things that are making your dog follow you. But if you whittle down the above causes, you will be able to identify what it is and what you can do to stop it. 
If your dog is following you simply because they like to be around you and are otherwise happy and you like it too, then there should be no hurry to put an end to it. You two can continue to experience the world side by side.  
FAQ
Why does my dog follow me around the house everywhere?
Your dog may follow you because they feel a strong bond with you and enjoy being near you. They may follow you to stay close and feel secure, like they would in a pack. Dogs often follow their owners to seek attention, petting, playtime, or treats. They might follow you around to explore new areas of the house, smell interesting scents, or investigate any changes in their environment. If they've learned that certain activities like feeding, walks, or playtime are associated with your movements, they might follow you in anticipation of those activities. Dogs with separation anxiety or general anxiety might follow their owners closely. If your dog isn't getting enough mental or physical stimulation, they might follow you out of boredom and the hope of finding something interesting to do.
Why is my dog being clingy?
While following you around is generally a normal behavior, there could be underlying reasons for excessive or sudden changes in this behavior. If your dog's behavior becomes unusual, distressing, or if they're showing other signs of health or behavior problems, it's a good idea to consult with a veterinarian or a professional dog trainer to address any potential issues.